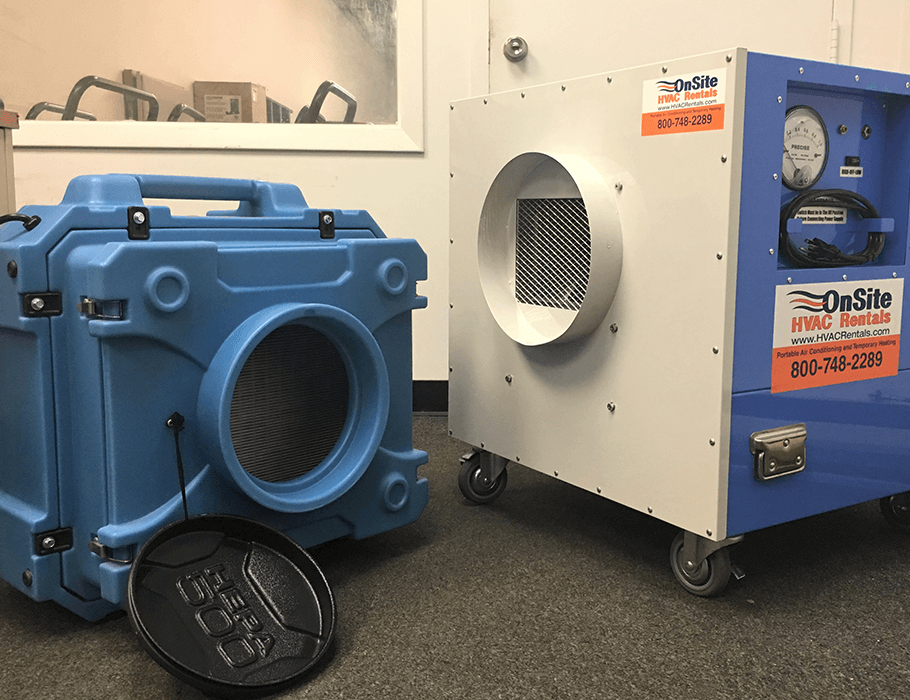 Exposure to damp and moldy environments can lead to a wide variety of health concerns. It can cause nasal stuffiness, coughing, throat irritation, or eye irritation. People with asthma, chronic lung conditions, or immune deficiencies are susceptible to even more severe reactions such as serious infections.
Mold is found both indoors and outdoors — and can enter your worksite or building through open doorways, windows, vents, and HVAC systems. It can also be carried indoors after latching on to clothing, shoes, bags, or pets.
Mold grows in places with a lot of moisture including sweaty pipes or leaky roofs. Mold commonly grows on paper products, cardboard, ceiling tiles, or wood — but can also grow in dust, paints, wallpaper, insulation, drywall, carpet, fabric, and upholstery.
Construction sites are specifically susceptible to mold. Demolition may expose moldy areas hidden for years behind drywall or rooftops — and employees will suddenly finding themselves working in dangerous conditions.
The Solution: A Portable HEPA Air Scrubber
Got mold? Get a portable HEPA Air Scrubber. Portable HEPA Air Scrubbers not only remove mold from the air but also dust, allergens, odors, chemicals noxious sewer odors, and even some bacteria. These low-profile, lightweight air scrubbers effectively eliminate up to 99.97% of airborne particulates, up to 0.3 microns in size.
Onsite HVAC Rentals offers portable HEPA Air Scrubbers that run on 110/120V or 220/240V electric power. The most unique thing about our HEPA Air Scrubbers is that they can create a positive or negative air environment. A negative air environment will naturally allow air in areas with high pressure to flow into areas of low pressure. That prevents contaminated air from escaping the room. A positive air environment moves the air from one area to another in one direction.
The HEPA Air Scrubbers should run from 72 hours up to two weeks, depending on the size of the area and the degree of contamination. Check with a specialist from Onsite HVAC Rentals who can help you figure out the specific solution that's right for you. We carry all stages of air filtration and can easily recommend specific filters for your application.
Interested in renting a HEPA Air Scrubber or other HVAC equipment? OnSite HVAC Rentals works with businesses in Philadelphia, New Jersey, New York, and Delaware — and we're available 24 hours a day, 7 days a week, 365 days a year. Call us at 800-748-2289 or email us at [email protected].