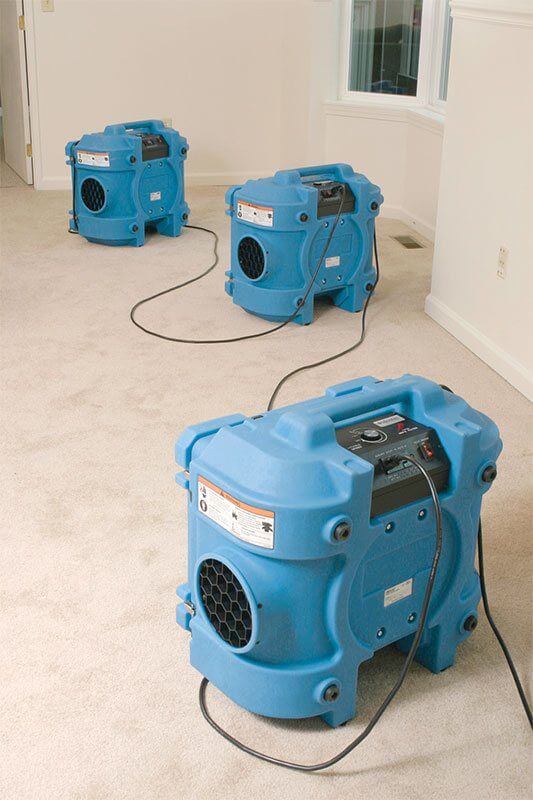 In the wake of COVID-19, many people have started to take interest in HEPA air filtration systems. To understand if they can benefit you or your commercial space, first understand what they are and what benefits they can provide.
What are HEPA Filters?
HEPA filters, or high-efficiency particulate air filters, remove fine particles from the air. They are especially good at rapidly filtering out the most common airborne allergens such as:
Mold
Odors
Pollen
Mildew
Viruses
Pet Dander
Fungal Spores
Anything airborne
Construction Dust
Dust & Dust Mites
In addition to this list, HEPA purifiers can also capture many airborne pathogens including most bacteria and viruses.
The HEPA filters are made from either plastic or fiberglass, and they work by forcing air through a fine mesh that traps the harmful particles. HEPA filters generally have an efficiency rating of 99.97% against 0.3 micron oily aerosol particles. An activated charcoal filter can be added to capture an array of VOC's (Volatile Organic Compounds) including food odors, smoke, fumes from paint and other construction materials. Depending on the size, HEPA units can filter between 250 and 2000 cfm of air while operating on a standard 120V outlet.
Benefits of a HEPA Air Filtration System
In addition to removing nearly 99% of airborne particulate matter, these filtration systems have a variety of other benefits:
They're able to neutralize unpleasant odors
They can reduce the chances of airborne diseases
A HEPA air filtration system can relieve asthma symptoms
They can eliminate harmful chemicals from an indoor space
For those working indoors in large commercial buildings, these devices can help improve the overall air quality in your workplace.
HEPA Filters Paired with Dehumidifiers
These filters also pair well with dehumidifiers. If you are using a dehumidifier for a flooded space, renting a HEPA unit alongside it may be the perfect addition for improving air conditions.
Flooding often brings in unwanted soot, dust, and dirt into your space. Combining the HEPA units while remediating water damage can remove everything that has been brought in by outside water. The HEPA units will also remove airborne mold and mildew spores.
How Much Will The Air Be Cleaned?
To calculate how many times your air will be cleaned using our HEPA units:
Take the square footage of your space multiplied by the ceiling height
Take that number and divide it by the number of cfm the HEPA unit is operating at
That final number will tell you how many minutes it will take to clean the space you've calculated.
Interested in learning more about HEPA air filtration units? Contact our experts at Onsite HVAC Rentals today!